When the Doctor-Patient Relationship Goes Bad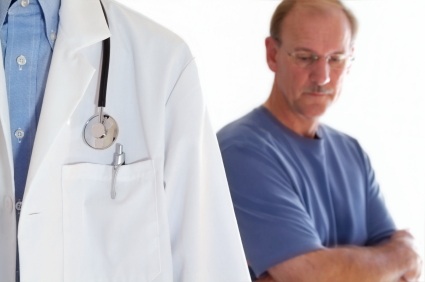 Discharging a Patient from Your Practice
If you feel that the doctor-patient relationship is not going well (and it doesn't always go well for lots of different reasons), you may ultimately feel inclined to discharge the patient from your practice. You do have the right to do this, although I would do it with the patient's best interest in mind. You'll need to explain the reason carefully in a certified letter indicating that, through no one's fault, the physician-patient relationship is not as it should be, that you will no longer be responsible for his or her care after 30 days and that you will help in the transition to a new physician by transferring records when requested.
This shouldn't be necessary all that often, though I know some physicians like to build their practices around their favorite patients and discharge the others in order to build a more enjoyable practice. I always thought it was good to have a mixture of all different kinds of patients, some more challenging than others. I also felt that my own preferences should not be as much of a factor as that of my patients. Still there are times when you know a separation is for the best, and I would handle that with as much respect and concern for their welfare as possible, which should be evident in the letter.
Sample letter:
Dear ___________________,
After our recent visit, out of respect for you and out of concern that you receive the best medical care possible, I have come to the conclusion that our doctor-patient relationship may not be conducive to the best health care environment for your particular situation. Therefore, I feel it would be best for you to transfer your medical care to another physician.
I will make every effort to make the transition of your medical care as smoothly as possible to the physician of your choosing. We will be happy to copy all or a portion of your records to your new physician as soon as you are ready to have them sent.
So that this transition is not unduly prolonged, please be advised that this office will no longer be responsible for your care after 30 days from the receipt of this letter.
Sincerely,




---
This page was last updated on February 22, 2010.

From "Doctor-Patient Relationship" to "Medical Risk Management"

From "Doctor-Patient Relationship" to "HomePage"


Disclaimer | Privacy Policy | Copyright | Sitemap | Contact | Comments
---