Concierge Medicine -
The Myths and Misconceptions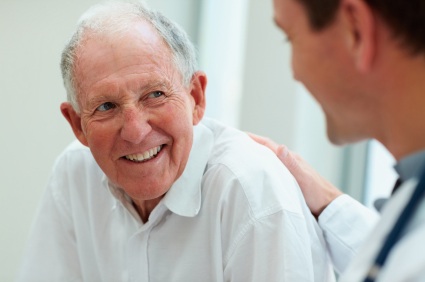 Having been a traditional primary care physician for 27 years and a hospitalist for seven years and now a concierge medicine doctor for the past several years, I feel like I have a fairly good perspective on the different methods of health care delivery practiced by most primary care physicians in this country.
As a traditional fee-for-service physician in a 3 person group, I made a respectable income, but the personal sacrifice was high. I started my day at 8AM, making rounds on my hospitalized patients. Got to the office at 9AM, saw patients till 1PM, worked through lunch answering phone calls, saw patients again from 2 to 5PM, spent the next 3 hours finishing charting and answering calls, and then usually went back to the hospital to finish rounds before going home at around 9PM. Then there were the usual 5-6 phone calls during the night. And that's when I was not on call. The weekends were easier. I usually only had to work 6-8 hours on each of those days. My two sons grew up during those years, most of which I don't remember, since my dedication was often more to my patients than to my family.
Once you are entrenched in a practice like this, it is very difficult to "cut back". What was I going to do, select out 30% of my patients and tell them they have to go elsewhere? That would be very unfair. I would either have to go on like I was or get out of the office completely.  After much deliberation and soul-searching, what I eventually did was to give up office work entirely and "semi-retire" to a hospital-based practice where the hours were much better and the overhead was lower. My income actually increased a little and my work hours decreased to about 8 hours a day. The only bad thing about it was the on-call nights when I would have to admit as many as 15 patients from the Emergency Room per night, which meant that I would essentially be up all night at least once or sometimes twice a week, in addition to continuing the regular daily work hours. After seven years of this, my tolerance for the long call nights began decreasing. About the same time, an opportunity arose for me to join a long-term colleague in a new concierge medicine practice.
I had been approached with a similar offer about 10 years earlier, but for many reasons, it didn't seem like the time was right then. It had become somewhat easier perhaps to enter into this market more recently. More people know about it and the legalities have been worked out for the most part. Also there are organizations dedicated to helping physicians make the transition, although, we did not use one for ours, since we already had a connection with a legal firm who had experience in setting up concierge medicine offices.
Since starting this venture, I have learned a great deal about the dynamics of such a practice. I have also read much of what others have said about concierge medicine in various blogs and editorials, including one that appeared recently in the Annals of Internal Medicine.
I have become concerned that there are many myths and misconceptions about the average concierge medicine practice. At least much of what I have read doesn't seem to apply to my practice and I'll bet probably not most, although I certainly have not done a scientific survey. The things that I have learned first-hand from my own personal experience in concierge medicine are as follows:
1. It is not a Utopia or a Get-Rich-Quick Scheme for doctors.
2. It is not an easy way to practice medicine.
3. It is not just for the wealthy or the elite. Most of my patients are not.
4. It makes a lot of sense for chronically ill patients with multiple medical problems who require close attention and frequent office visits in order to keep them out of the hospital and for those who require house calls because they can't get to the office.
5. It is about commitment to continuity of care from office to hospital to nursing home or even directly to home, keeping the same doctor in all of those areas and only rarely having to deal with a doctor on call who doesn't know the patient.
6. It is not creating a 2-tiered health care system. The system already has many tiers.
7. It is not about doctors "shirking their responsibility" to society. It is rather about providing a service that has been lacking in the traditional system for those who need it.
8. It is not about physicians bowing to every whim of their patients. It is about physicians having the time to explain why a particular treatment, Xray or procedure may not be necessary.
9. It is about doctors practicing good medicine and patients getting good care. That does NOT mean they are not already getting good care from their current traditional doctors.
10. It is about doctors providing good service to those who want or need that kind of service. Not everybody wants or needs that service.
11. It is about doctors having a direct relationship with their patients rather than with their patients' insurance companies.
12. For some, it is about convenience, cutting through red tape, navigating a difficult and confusing medical system and providing services for which insurance companies generally won't pay.
13. It is about providing a really good annual complete health survey and physical examination that insurance companies often won't pay for unless you can "create" a diagnosis to justify it.
14. For some patients it is about the security and comfort of knowing that their own personal physician is available to them at all times, day or night, not an "on-call" doctor except in rare circumstances.
15. It is about not discriminating among patients with the best insurance or no insurance, Medicare, Medicaid or self-pay. All are welcome and all receive the same attention.
16. It is not meant to revolutionize medical care. It merely provides a service for some patients that may not be readily available in all communities.
17. The affordability of concierge medicine is relative to what's important for the particular individual, who may or may not have certain health issues. It may not make sense for some individuals to pay an annual fee to come in once a year for a blood pressure check. But for the patient who has diabetes, hypertension and congestive heart failure, who might need to be seen frequently, and who has been in the hospital a time or two, the needs are different, and he or she may consider the fee well worth it.
18. Not all concierge medicine practices are alike. Some are different from what I have described above. Generalizations about what they are and about what type of physicians are involved do not apply to all of them or even most of them, I suspect. For example, I know some traditional medical offices that are much more "elitist" and discriminatory than many concierge practices.
Concierge medicine is merely one alternative to the traditional office. It is not better than the other. It just serves a certain community of patients who require more help and more time than what the average volume-driven primary care office is able to provide and still take good care of their other patients. The traditional doctor doesn't have the time and maybe not even the desire in some cases to take care of severely chronically ill patients who require a 30-60 minute office visit every week to keep them out of the hospital. Nor can they spend an hour with a grieving widow or with the anxious patient who has many questions about their health. These are not elite or wealthy patients, but they have a need that is difficult to fulfill in an office where 15 minute visits are the rule. I see no conflict between the two types of practice, which, in my opinion could easily co-exist side by side. In fact one could even be a referral source for the other depending on the particular needs of the patient.
References:
√ Knope, Concierge Medicine: A New System to Get the Best Healthcare
√ Other Books on Concierge Medicine and Direct Primary Care
This page was last updated on December 15, 2019.

From "Concierge Medicine" to "HomePage"


Disclaimer | Privacy Policy | Copyright | Sitemap | Contact | Comments
---